7 Network Marketing Success Laws

As we go through life, we have a choice whether we will follow laws or break them. Naturally, there are consequences that result when a person breaks a law and gets caught.
In network marketing, there are certain laws of success. If you break these laws, you probably will not go to jail or even sit in a courtroom, but there will be consequences, and most of them will be financially stressful.
I like to call these laws because they ARE mandatory for success. Very few network marketers can break any of these laws and have success in their business.
Let's take a look at these 7 network marketing success laws.
Network Marketing Success Laws #1: You Must Have Passion For The Products Or Services
Before joining a MLM company, you should always try the products or services to make sure they are what you will love selling. You should have a passion for the items because your reputation is on the line and people will be watching your devotion and dedication. Without passion, how will you have either?
Network Marketing Success Laws #2: Do Not Cross Sponsor Or Sell Competitor Products
It is wise to only work one MLM business. But if it happens that you somehow are promoting 2 or more MLM businesses, you can hurt yourself if you attempt to bring downline members from one MLM business to another. This is called cross sponsoring and in most MLM companies, it is prohibited.
And working 2 MLM businesses with similar products is also frowned upon by most companies.
Keep in mind that if you are caught, you could lose your complete business all together.
Network Marketing Success Laws #3: Stay Consistent
Consistency is one of the primary rules of success. Let's say you made a plan to approach 10 people per week. And in week 1 you did it and have no sign ups. Week 2, the same, and you had 1 sign up. So you start getting frustrated and drop down to 5 approaches the next week.
You may have lost out on 5 sign ups.
You must make a vow to stay consistent and the results will follow.
Network Marketing Success Laws #4: Attend Training And Networking Events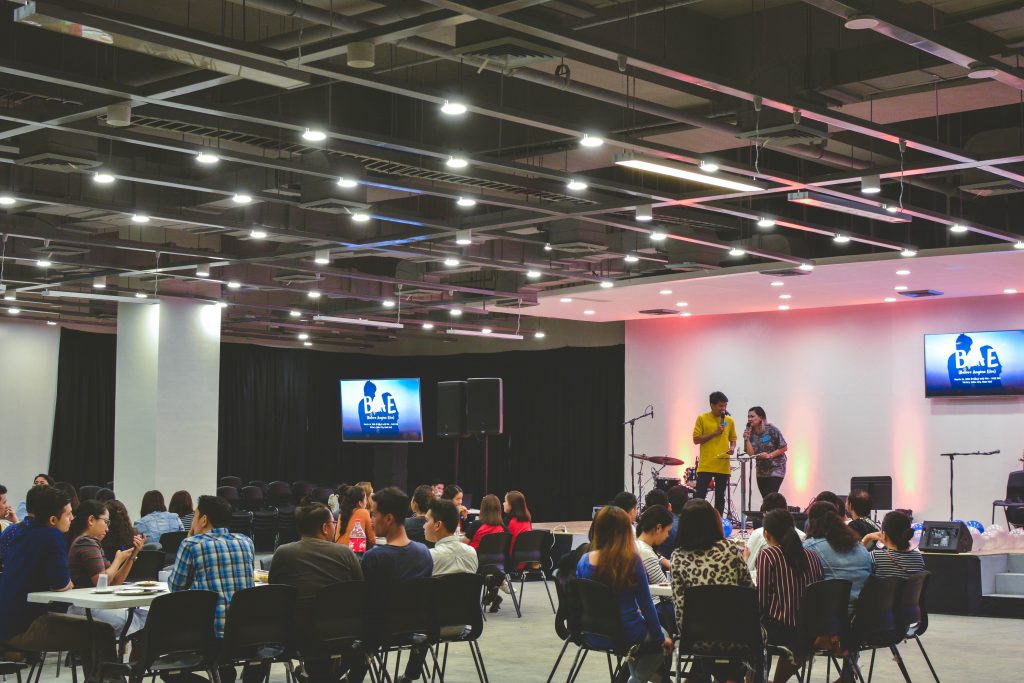 There is a good reason that MLM companies put on regular networking and training events… They work!
By getting around other successful home based business owners, you can get tips, tricks and strategies to help grow your business. And you also will get a "fill up" of motivation and inspiration.
Network Marketing Success Laws #5: Leverage The Internet
There are still a few "old timers" that may argue with this law, but we firmly believe that internet technology can help you grow your business dramatically if done properly.
Blog
Forums
Facebook
Linkedin
Twitter
Instagram
Etc…
Network Marketing Success Laws #6: Make A Business Plan
There is a quote that says, "Failing to plan is planning to fail." I am not sure who said it first, but it is true.
You want to plan what days and times you will go prospecting; days and times you will follow up. You also want to plan training sessions; etc…
Make that plan and follow it.
Network Marketing Success Laws #7: Have Fun And Stay Positive
Guess what?
People do not want to follow a "stick-in-the-mud," always serious individual. People want to join and work with a person who has fun, enjoys life and is positive 99.9999% of the time. I left that .0001% negative because I know that we are just human and we may have a negative moment.
If you have fun and stay positive, amazing results will happen!
Conclusion
Well there you have the 7 laws of network marketing success. What are your thoughts? Do you have any questions?
We at Rocket Recruiting are here to help you grow your business. As a matter of fact… You need leads right?
We have leads… Phone interviewed lead that are ready for you to show them your business. Just click here to get some Rocket Recruiting leads.
Thank you for stopping by… Be sure to share this with teammates.
To The Top!