Todd Falcone And Eric Tippetts Discuss Network Marketing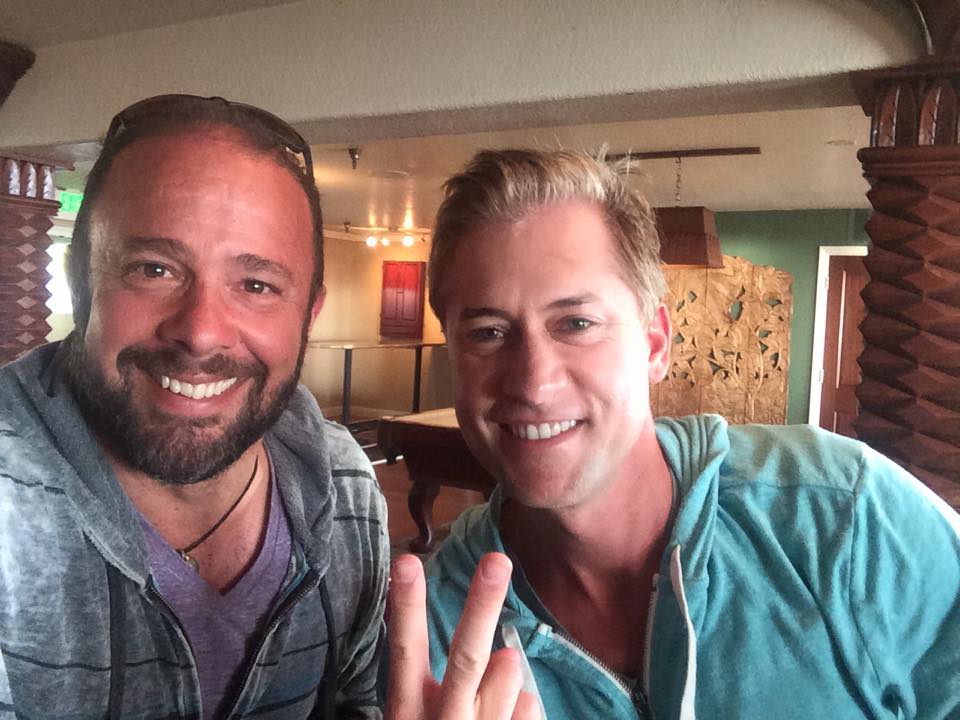 Hey everyone!
This was a video made some time back with yours truly, Eric Tippetts and the crazy Todd Falcone. We are discussing network marketing at the golf course.
I decided to have this video transcribed… So here is the video and the transcription underneath.
Todd Falcone:
Hey what's up, you guys?
A beautiful day here in Scottsdale, yes. North Scottsdale. At Legend Trail Golf Course. My first time golfing since May, which is not very good.
Eric Tippetts:
Of 2000 …
Todd:
'15. (Yes, a couple years ago, but still important stuff) Yeah so, I use to play a lot more golf but that's okay, 'cause I've been focused on my company and …
Eric:
Big things.
Todd:
Yeah.
Eric:
Super stoked!
Super stoked to be here, just flew in this morning, 6:45AM from Southern California.
Here to see my buddy, my bro Mr. Todd Falcone and just spend a day. Spend the day playing golf. Spend the day collaborating, discussing the future of networking marketing the profession and all the good's, the bad's, the negative's, the plus's, and excited to be in Networker Magazine and …
Todd:
Inaugural first edition.
Eric:
Yes.
Todd:
And they gave me the cover right?
Eric:
Oh!
Todd:
How good is that?
Eric:
Which is well deserved.
Todd:
Yeah, it's cool.
Eric:
Well deserved.
Todd:
It's my first magazine cover. Other than that Playgirl.
Eric:
Uh-huh (affirmative). It got you to this one.
Todd:
Yeah we're not gonna edit that out either so, yeah.
One of the things I think we want to just share real quick is the importance of surrounding yourself with the right kind of people. Eric and I do business together but we also spend personal time together and …
Eric:
Families.
Todd:
Families, yeah.
Eric:
Families spend time together.
Todd:
Met your pool with the zip-line with my kid going backwards.
Eric:
That's right. I actually gotta tell you the story real quick, so I am a kid and it's funny, I have a daughter that's 12 years old and I said, "Hey, let's put a zip-line in the backyard." And even my daughter goes, "Really? A zip-line? What are you talking about?"
So, Todd and his family come over and was it Johnny? Who? …
Todd:
That was Joey that went backwards, yeah.
Eric:
Oh it was Joey that went backward. So Joey gets on it going backwards and we're watching him and he's going, "This is so much fun," and hits right into the pole while we all look and they had just got to my house and I turn to him, I go, "Should I have had you guys sign a waiver?"
Todd:
He went from happiness to tears.
Eric:
Yeah.
Todd:
But he recovered.
Eric:
That was a good time. But I think this video is about showing that … Surrounding yourself with good people and people that are empowering the direction that you want to go and especially in Network Marketing, we watch so many people that take the advice of other people and what other people think is the right thing where that might be the right thing for them, but for you, you might want bigger things than what makes them feel uncomfortable.
So it's always fun to get around somebody like Todd that's super inspiring, super just, playing at a different level and thinking always big. And those are the people you want to surround yourself with, are people that want to go big with you, want to be uncomfortable, want to not be okay and want bigger things, so.
Todd:
Yeah. And sometimes you have to actively and if you've seen me on stage at all, I've said this many times, you have to actively separate yourself from the negativity and the people that aren't serving you, that aren't lifting you up and supporting what it is that you want to do, in or out of network marketing.
If you're reaching for something great, something significant and you're not being supported, there's always somebody else who will support you and encourage you, and that's really important.
I had to separate myself from a lot of people in my life back in the day when I was younger, and still there's people that just don't serve me and I just kinda, don't invest time with them and spend time with guys like this who are big thinkers and this is an opportunity for us to play and do a little business today and reunite, so.
Eric:
You know what? I think for me, we're both traveling so much. Our schedules get in the way a little bit but the second … Literally Todd goes, "Hey, I've got a free day," and I jumped all over it was really because I wanted to be next to Todd and I wanted to just …
These kind of breakaways, what you find is we're gonna have an amazing day and super fun but I'm going to leave super inspired and thinking about so many more ideas. And what you find is that, those ideas, there's so many things that spark and come from that. That's really what drives me.
In 2016, I want to spend more time with Todd and with people like Todd just because that actually stacks up my whole 2016 of what I wanted to accomplish and where I want to go with things, so.
Todd:
Yeah.
Eric:
Do more of it.
I challenge you.
Do more of this.
Go spend time with people that inspire you.
Todd:
We'll play. We'll do some upstairs office time when we get back from golf later, so.
Eric:
Cool. Cool.
Todd:
All right you guys, thanks for having us. We'll see ya. We're gonna go play some G.
Eric:
Shocka.
Todd:
Bye.
Conclusion
Yea, that was Todd and me a couple years ago, and we are still friends and partners.
He inspires me!
And who are you hanging with? Do they support you?
Think about it, because you will be like the people you are around.
To The Top Everyone!