ROCKET RECRUITING AFFILIATE PROGRAM
Are You a Driven and Self-Motivated Marketer
That Is Serious About Growing a New Stream Of Income?
If so, you are invited to the Rocket Recruiting v.2 Affiliate Program.
Dear Fellow Entrepreneur,
Just in case you don't know me, yet, my name is Eric Tippetts and I live with my wife and our daughter in Southern California.
I am the creator of Rocket Recruiting. You can get more details about it below, but I'll summarize it by telling you that it's a full system that allows Network Marketers to show their prospects how much money they could save each year in taxes alone if they only had a home-based business.
Once prospects discover that they can save thousands of dollars each year in tax deductions made available to business owners that W2 employees cannot take advantage of, many of those prospects become more receptive to learning about Network Marketing as a viable home business option, and the entrepreneur who introduced them to Rocket Recruiting would then present them with their opportunity under a different light.
In addition to the complete suite of tools that Rocket Recruiting v.2 offers, Members of the system will also get access to additional special bonuses, including training provided by top Network Marketers and trainers.
How Much Money Can You Earn Through Our Affiliate Program?
The investment for the Member is $297 per year, during the re-launch phase, and you will get 50% of that ($148.50) for every Member you refer that purchases Rocket Recruiting through the unique affiliate link you will get when you enroll today.
Keep in mind that this is a yearly, recurring Membership. That means that you will get paid $148.50 every year per each Member that renews, and we'll do everything in our power to make sure that as many of them as possible get so much value out Rocket Recruiting v.2 that they won't even have second thoughts about renewing each year.
Earn Special Prizes and Recognition as You Climb Up the Leader Board!
Our Rocket Recruiting Team truly values and appreciates each and every one of our Affiliates, which is why we offer special prizes to those that step up and lead the way in sales. If you are one of them, then you can count on us recognizing your results and get extra prizes in addition to all your commissions.
Two Steps To Get Started
Step 1: Read and agree to our Affiliate Terms and Conditions that helps us all set the guidelines of our program that benefits everyone.
Step 2: Click here to fill out the form at the top of this page to enroll and you will receive an email asking you to confirm your Affiliate Application.
Make sure to come back to this page as we update it with promotional tools that you will be able to use to start promoting and start earning as soon as possible!
Thank you for joining our Community!
Know that we wish you great success and that we'll be here to support you and your referred Members every step of the way.
To The Top!
Eric Tippetts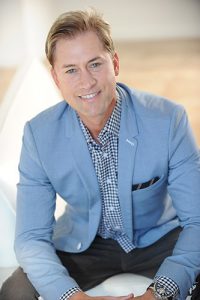 ROCKET RECRUITING V.2 SYSTEM OVERVIEW
"BECOME A TOP RECRUITER WITH ZERO REJECTION BY GETTING PROSPECTS TO ASK YOU ABOUT YOUR BUSINESS"
Becoming a PROFITABLE NETWORKER
Just got a little easier…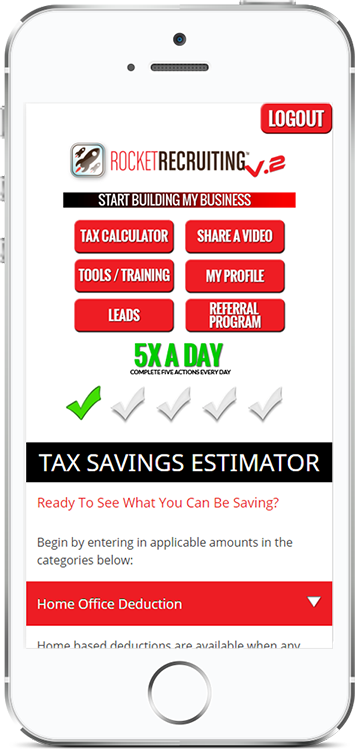 Eric, just a quick email to say thanks. We signed up 4 new people last night. I was able to show them how to get a raise on their paychecks just for signing up and working with us. All of them were well over $300 a month and that is more than what they invested to get started with us.
Thank you for this AMAZING tool !!!!!

Oberlin Fonseca Jr.
The Rocket Recruiting App is fantastic. Not only does it allow me to connect with prospects on a non-sales level to show them that a business is beneficial to their family's portfolio, it also provides me a way to show newer associates how to build their network in a way that is not "scary" or really uncomfortable to them.
The Rocket Recruiting App is a product and service whose time has come!

Aaron Wesley Means