FASTEST AND EASIEST WAY TO RECRUIT PEOPLE, STARTING TODAY!
Create Better Connections, Invite With Ease,
Obliterate Objections, Follow Up and Close Like a Pro!

Click A Button To Purchase
And
Get Instant Access
Risk Free 30 Day
Money Back Guarantee

"BECOME A TOP RECRUITER WITH ZERO REJECTION BY GETTING PROSPECTS TO ASK YOU ABOUT YOUR BUSINESS"
Becoming a PROFITABLE NETWORKER
Just got a little easier…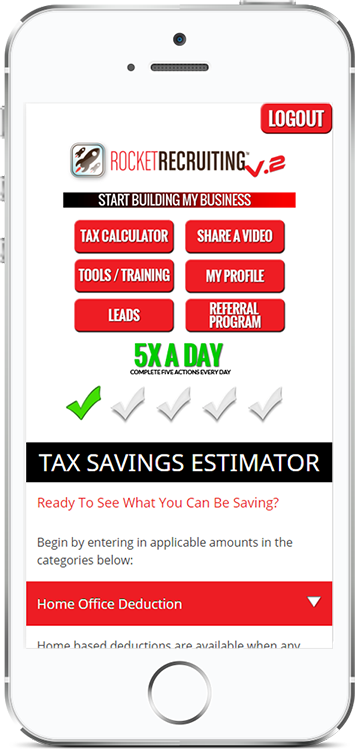 Struggling Network Marketer Puts
56 Reps Into His Business In Under 30 Days
Testimonial ~ Oberlin Fonseca Jr.
I recently sent a prospect a Gift of Health but the timing was not right for him. Using the tax savings app, I sent him a report that outlined how much he was losing each month by not having a home business. His email back to me was very frank, he was "blown away by the information" and "we need to talk"!

Mike Tapin